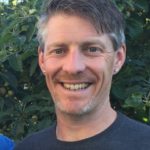 Stacey Toews
October 22, 2017
Stacey Toews – Purity in Community
Text: Judges 19,20
For a woman's rape civil war ensues in Israel and an entire tribe (Benjamin) is reduced to 600 men.
Themes in this message:
The Power of Hospitality and Names
God's NORMAL for God's people:
· Robust friendships – accountability, transparency, needs met in healthy ways
· Purity in singleness
· Intimacy in marriage
Purity is a powerful norm!
To be expulsive you'll need something explosive.
· Imagine a commitment to purity where nothing we do as individuals, families or church undermines our commitment to purity!