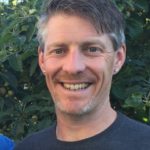 Stacey Toews
October 29, 2017
Stacey Toews – Part 2 of Purity in Community
Spiritual poverty leads us to pursue sexual impurity?
We are not in pursuit of purity, we are in pursuit of God.
When we know Him and His truth, purity results!
We should not try to satisfy an appetite given us by God with 'food' handed us by the Devil.When we've failed, there are two paths we can go down: defeat or freedom . .
DEFEAT: shame, lies, isolation
FREEDOM: forgiveness, truth, community
DECLARE GOD'S TRUTH TOGETHER AS THE BODY OF CHRIST
God will supply all my needs. Philippians 4:19
God promises to satisfy my desires with good things. Psalm 103:5
I'm offering all myself to God for righteousness. Sin is no longer my master. Romans 6:13,14
God will only allow temptations that I can triumph over.1 Cor. 10:13
Jesus knows what it's like to be tempted and to be victorious over temptation.Hebrews 4:15
My body is for actions holy and pleasing to God. I choose to be made new by transforming my mind. Romans 12:1,2
God will always forgive me and never stop loving me. Romans 5:8