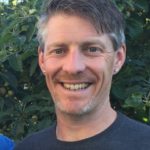 Stacey Toews
March 19, 2017
Stacey Toews: "One Thing – An Intimacy Psalm"
Psalm 27
Despite much opposition by his enemies, David is neither looking for a fight nor victory. David is looking for His God.
David pre-determines that he will seek His God and he will not fear.
His goal was to experience the face to face dynamic depicted by God's fully unveiled presence in the Tabernacle.