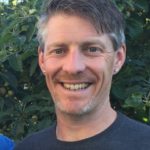 Stacey Toews
July 23, 2017
Stacey Toews July 23
Primary texts: 2 Peter 3:3-14 and Luke 13:6-9
We ARE living in the end times but that can be easy to forget. The apostle Peter likened our times to the days of Noah when 100 years of warning was provided for people to take note but instead, they scoffed or ignored the boat building exercise of Noah. Meanwhile, Noah laboured in reverent fear and looked ahead to what God had promised. God wants us to be Fruitful – like a patient farmer or orchardist.
The key teachings of this text include:
1) the End Times can distract us to our destruction
2) God's Character is one of Patience and Kindness
3) Our Response should be Repentance and Fruit.
What does 'being fruitful' mean? Many writers and teachers come up with lists. Any one is incomplete. All together they are intimidating. Fruitfulness may look different for different people but when peoples' eyes end up on Jesus then we ARE being fruitful!